Disclaimer: This guide is based on having the Embers of Rage DLC and being able to take the Pain Enhancement System prodigy!
I will provide alternatives but they won't necessarily be in accordance to my personal build.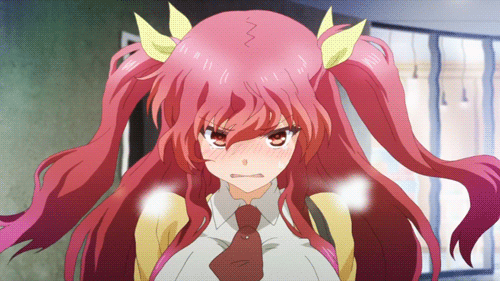 Fire Drake-chan about to kill you with Flame Breath
http://te4.org/characters/51542/tome/760b3f4b-6c92-4563-a5ff-ceaa40a49419
I sure died a lot for a roguelike win
I hope Stunt-senpai notices me.
0) Introduction
1) Stats and explanations... WHY NO CON?!
2) Infusions
3) Anime Talents, spread and explanations
4) Prodigies
5) Tips, tricks, equipment, misc.
0. Introduction
This guide will not cover every variable but the ones I chose based on my experience and play style.
Summoner is a mid-ranged equilibrium-based caster that focuses entirely on summoning and managing summons. Summoner is quite strong in lower difficulties but falls off considerably by Insane+ due to how they scale in comparison to enemies, this guide will try to help better understand how to work around their shortcomings and hopefully give you a laugh.
I won't go into race selection because I only really play yeek and I honestly believe it doesn't have as much of an impact as the class and build itself, unless undead which is not applicable here.
Guide numbers might be a bit up in the air when compared with my build since some things aren't written in stone, and some small mistakes I might have made (like forgetting to get Agrimley's potion)
Think of summons as disposable, as they are strong enough but not durable enough to get overly attached to in the long run, as a summoner you lack abundance in a lot of tools, such as healing, mobility and defense, therefore what I believe is the best way to play them (at least on higher difficulties) is to not go full-in on summons with gear and prodigies, instead look into how you can improve your own survivability and utility and think of your summons after that.
Antimagic was buffed by the time 1.5 rolled around and could provide a valuable option for summoners, I have not personally tested it yet and it probably wouldn't be optimal for this build but it's much better than before and should scale better.
A recommended spread for this if you plan to go antimagic is 1-5/3/5/0-1. Keep in mind that losing arcane gear and runes might be a big hit to you depending on your build and playstyle. This makes fungus another choice, however I find that it would be too generic intensive as I prefer to take harmony instead, this also costs a category point and you most definitely want 2 unlocks and 2 infusions.
1) Stats
For summoner I like to max STR, WIL, CUN, rest DEX. Remember that you can max 3 stats at a base number of 60 and get a fourth to around 32 base, not including Wyrm Bile modifications.
WIL and CUN should be self-explanatory, they give you mindpower, WIL increases your equilibrium threshold (how high your equilibrium can go before it starts having a failure rate, IE 30 WIL = 30 Equilibrium threshold for 0% failure rate.)
CUN additionally increases your critical hit rates (summons can indeed crit) and max amount of summons you can have out at a time by 1 per 10 CUN (I believe the max is 11, as I was unable to have more out even at 140+ CUN)
STR is my personal choice partially thanks to Embers of Rage which I will explain in the prodigies section, because of Pain Enhancement System. STR also allows you to wear the heaviest and most protective armor while giving you some small bonuses in melee, armor is a very strong statistic in ToME and it must be paired with hardiness, which comes naturally with Armor Training when equipped with Heavy or Massive armor. The reason summoners want this beside the prodigy choice is that Equilibrium is a resource unaffected by fatigue, so there's no reason to pass up on armor.
DEX is the defensive stat of choice over CON because DEX decreases your chances to be critically hit, which is very often the real reason a character gets killed most of the time. CON gives very poor hp returns per point (4 hp per point) while a Heroism infusion can easily give you die at -900+ hp in the mid-lategame. HP gear is also incredibly cheap and common, you can usually get at the very least 40hp from a green lamp or cape which is equal to 10 points in CON, making CON a very poor choice in comparison.
For this build you want to slowly hit breakpoints in CUN as you go, focusing on WIL and STR, hoping to have 50+ total STR by level 30 for the prodigy of choice.
As of 1.5, CON has been buffed to give small amounts of healmod, however this probably doesn't make it desirable over DEX since summoner doesn't have a grand array of healing skills, but it's more worthy of being considered now.
Note: If lacking the corresponding DLC, it's acceptable to leave STR as a half-stat (32 base) and max DEX instead for a more defensive approach, replacing PES for another recommended prodigy, but this isn't the goal of this build/guide. You can also choose to max STR anyways and take Superpower for a similar effect to your mindpower and scaling, but it's an inferior choice.
2) Inscriptions
Summoner has a lot of shortcomings, they have very poor defenses, mobility, cleansing, and barely any healing, infusions will try to make up for these issues.
For my run I chose to run Wild, Movement, Regen, Heroism, Lightning. I recommend taking a second movement instead of Lightning.
Remember to look out for low cooldown on your infusions first and foremost, then on duration and values.
-Movement infusion: Perhaps the most important on a lot of things on insane+ because of its on-demand stun immunity. Not nearly as fundamental on lower difficulties but should be ran anyways to deal with movement issues on Summoner. 1 is absolutely necessary, 2 are heavily recommended.
-Wild infusion: One of the most basic of infusions, summoner has no real status clears so they should have one at hand, it also provides %resall for a few turns which can be a nice defensive bump. Can be swapped out based on immunities and prodigy choice, but is heavily recommended. Recommended Wild types are Phys, Phys/Mental, and Phys/Magical if confuse immune. Avoid Primal due to its high cooldown and unreliability (it heals only one out of the 3 possible types).
-Regeneration Infusion: One of the best ways of healing since it can heal damage as it's applied to you, directly counters most DoTs and scales well into lategame on Insane+. Heal in comparison scales very poorly and is generally outclassed by a good regen.
-Heroism: Heroism is one of my preferred defensive tools as it increases your effective HP by up to a double at times while increasing all your important stats, helping you survive burst damage while increasing your overall strength. Heroism is sort of like a shielding rune except it synergizes better with strong heals and regenerations.
-Lightning: A very niché defensive rune that can be very strong when used properly. Lightning runes help you avoid burst damage by completely negating two instances of damage. This synergizes with things like Bone Shield, Shielding runes, and damage avoidance such as Leaves Tide. Not arguably the best choice, but I find them fun and effective.
-Shielding: Can possibly replace Regeneration or occupy an extra slot if not for its rarity and generally high cooldowns. Helps protect against burst damage which is useful for a summoner.
-Phase Door: A potent tool if used properly, Phase Door can substitute a wild infusion in lategame Insane+ while also serving as a defensive repositioning tool, should probably be ignored for lower difficulties. Also an important note about Phase Door,
IT IS NOT AN ESCAPE TOOL
.
-Healing: Okay earlygame, quickly falls off. Use regeneration instead. Has a small synergy with phys wilds as it helps them cleanse more pressing statuses such as stun.
-Teleport Infusion: Use a psychoportation torque instead.
3) Anime Talents
Category Points
-Level 10: Wild-gift / Summoning (advanced)
-Level 20: Wild-gift / Augmentation (advanced)
-Level 36: Inscription Slot
-Wyrm Bile: Inscription Slot
Class Talents
Keep in mind that until you have 1/5 in Resilience, your summons will cap their durations at 4/5, so it's safe to leave them at that for a while before going for 5/5.
Wild-gift / Summoning (melee):
5/1-5/5/5
-Warhound-chan is your treasured childhood friend and neighbour, she has always looked after you in both good and bad times! Golem-kun has a crush on her and Minotaur-chan definitely will NOT lose to Warhound-chan in romance, so they all make a great destructive combination. Arguably your best melee summon as far as damage is concerned, reduces physical resistance with Grand Arrival, scales well into lategame, must max.
-Jelly-kun is the perverted best friend, he loves when you hit him, so he works best when you slap him with nature's equilibrium while calling him a pervert, to heal and regain equilibrium for yourself or put him next to Rimebark and Fire Drake for some healthy abuse. More points for more efficiency, proper Jelly abuse makes fungus equi regen unnecessary. Put extra points in Jelly if you're ending up starved for equilibrium. Reduces Nature resistance of enemies when summoned with Grand Arrival, good pair with Spider-chan for her poisons.
-Minotaur-chan is a bit of a Yandere, her laughter makes enemies confused (and sometimes you too, so keep distance!). She can cause confusion, stun, sunder weapon and sunder armor, making her a very good damage dealer, she has a crush on Golem-kun and they work great together. Is... is that axe real? Slows when summoned with Grand Arrival.
-Golem-kun is the reliable senpai that you look up to, he will daze things when summoned with Grand Arrival, can stun, AND use unstoppable while dealing a very good amount of damage, making him scale really well and making him a very beefy tank. Dropping Golem for daze and unstoppable, then Warhound for damage and res reduction and then Minotaur for damage and debuffs makes quick work of most things.
-Wild-gift / Summoning (distance):
1-5/1/5/5
-Ritch-chan is the energetic friend, she provides a very valuable aoe fire resistance debuff for her best friend Fire Drake-chan, and deals some decent damage, but is squishy and burns out fast, therefore more than one point isn't necessary since her main use is the res debuff. Falls off after the earlygame compared to everyone else, but can prove to be an useful source of damage in some situations.
-Hydra-chan is the unreliable underclassman that doesn't excel in any particular thing, she wishes you would notice her, but in the end she remains a background character. She is too shy, and will die out of shame while apologizing if she hurts you or your allies. She will also apologize for apologizing. Refuses to use skills when allies are in range, making her a very unreliable and situational pick. 1 point for the rest of the tree.
-Rimebark-chan is the cool and serious girl who will put up a very good fight if tested. Scales well and deals a good amount of damage while having the ability to freeze enemies which is a godsend defensively. CAN and WILL hit you, so be mindful of your positioning to use her properly, stay out of her range. Works well with Jelly-kun for equilibrium regen.
-Fire Drake-chan is the tsundere student council president, sometimes seen with other drakeling student council members who sadly "help" you reach summon cap very easily but don't offer much. Fire Drake-chan deals a very good amount of damage both in burst and over time, and she can deal with virtually anything when coupled with the resistance reduction from Warhound and Ritch. She's very proud. She CAN and WILL hit you with her flame breath, so try not to stand in front of her, she doesn't like that very much.
Wild-gift / Summoning (utility):
3-5/5/3-5/1
-Turtle-chan is the mature onee-san that likes to look after everyone with a kind smile, she will heal everyone with grand arrival and protect her friends by drawing aggro to herself and increasing her defense with shell shield. Also gives 15%? Resall to party members in range when detonated. Scales well and tanks well, 3-5 points recommended.
-Spider-chan is the silent, seemingly-emotionless girl that watches and supports you from a distance, she will pin enemies with webs and use pretty strong poisons, she dabbles in melee from time to time, is she a ninja? Has situational times of usefulness, overall scales very well and very useful, but AI is whacky and it's a single-target ranged character, it can be hard to make good use of it with the short range and alongside tanks and melees. Can make good use of jelly's nature resistance drop.
-Franctic Summoning will help you forget about equilibrium failure for a few turns, and help you set up a team really quickly. 3-5 points for duration.
-Summon Control is a 1 point wonder that lets you switch control to one of your summons. This should be done in situations where you need to open a vault or a chest and don't want to do so with your frail body, which should be left safely placed behind a corner. Golem is recommended for this as he has an above-average duration and can stun and unstoppable, sometimes taking care of threats by himself.
Wild-gift / Summoning (advanced):
5/3/4/1-5
-Master Summoner: 30% CDR on all summons, self-explanatory.
-Grand Arrival: Provides all your summons with useful AoE effects when summoned. 3 points for range.
-Nature's Cycle: 100% chance to reduce CDs for Rage, Detonate, and Wild Summon by 3. Caps in usefulness at 4 points.
-Wild Summon: Heavily situational buffs to your summons for a few turns. Not strictly necessary, but can be useful. Points for duration.
Wild-gift / Summoning (augmentation):
1/1-3/1/1-3
-Rage: Bad talent, increases the stats of one summon by a negligible amount. Not instant, doesn't scale spectacularly. 1 point.
-Detonate: 1 point wonder, detonates a summon to grant an extra effect. Damage abilities scale badly. Utility is very good, such as the friendly shield from Turtle-chan, freezing cold from Rimebark-chan, and CDR from Spider-chan. Points for range, 1 is enough, but there are situations where a bit more range is nice.
-Resilience: Scales badly, even at levels 4-5 I was only getting an extra turn on summons, which was the same as 1. Negligible amounts of CON won't help much. 1 pointer.
-Phase Summon: Useful repositioning and sometimes escape skill with a high cooldown. Doesn't need line of sight. 1 pointer since cooldown isn't reduced and doesn't provide anything other than more turns in 50% evasion, however an extra two points might prove useful here.
Generic Talents
Race / Racials: Race dependant, but my build is based around a 1/1-2/5/1 yeek spread, will add some leeway in some skills to allow for flexibility.
Cunning / Survival:
1/5/1/1-5. Thief escorts should contribute to saving generics from Device Mastery. Any extras can go into Heightened Senses for infravision radius. Devise Mastery lowers the cooldown of charms and energy cost of usable artifacts, a very powerful skill that allows you to expand your limited amount of options. It's great on everyone, but especially so on Summoner due to their lack of abilities, therefore should be maxed.
As of 1.5, the survival tree has been reworked, it's mostly the same except the last skill could potentially be worth 5 points based on your spread for more survivability, the tree now also has track which is a very powerful tool for high level summoner play.
Technique / Combat training:
3-5/3-5/0/0/0. Thick Skin is good enough at 3 generics in generic-starved builds as it provides 10% reduction for 3 points, 5 is still recommended, however. 3 points in Armor training is how many you need to start wearing Massive armor, the differences between level 3 and 5 armor training aren't very big, therefore it can be left at 3 for generic-starved builds, but 5 is recommended for more protection.
Wild-gift / Call of the wild:
1/3-5/1/0-4 Nature's Touch spread dependant on escorts and max HP, at least 3 is recommended. Nature's Balance is either 0 or 4 because it's a situational skill, and at level 4 it will cooldown your abilities of up to TIER 4 (meaning their placement in the tree, such as Fire Drake), therefore more than 4 points is useless.
Wild-gift / Mindstar mastery:
5/1/5/1 . Psiblades improve all the relevant stats from mindstars and help you hit really hard in melee if necessary. Leaves tide is one of the strongest defensive skills in the game and provides both you AND your summons with 40-50%+ all damage avoidance in the endgame. Nature's equilibrium is a 1 point wonder that its hard and heals you while restoring equilibrium, synergizes nicely with Jelly-kun. (Acquired from Zigur for 500 gold and upgraded for 750 gold)
Wild-gift / Harmony:
1/5/1-5/0-3 (unlocked upon eating Sandworm Queen Heart) The first skill helps you combat poisons and diseases a little more effectively by turning them into small heals and regens.
The third skill, One With Nature, helps you get more out of your infusions, heavily depends on your generic spread, not necessary, but a very good addition.
I heavily recommend 5 points in Elemental Harmony as it's very easy to dip in your Fire Drake's fire AoE for huge global boosts, it's very easy to control and provides a very big and necessary advantage for Summoner.
The last skill (Healing Nexus) can be ignored on difficulties below Insane, and even on Insane it can be unnecessary.
4) Prodigies
This build is based on taking Pain Enhancement System (also known as PES) as it increases all your stats based on STR for a duration upon scoring a critical hit. This allows you and your summons to scale much more gracefully while offering the defensive boosts of DEX and CON as well. It improves everything you do, by a very nice amount. Heavily recommended. Note that you need to own the DLC Embers of Rage to take this prodigy. I also took Spine of the World for extra defenses, since I reached confusion immunity fairly early (thanks yeeks!)
Pros: Works great on characters where STR isn't a main requirement. Improves absolutely everything you do do, both defensive and offensive. Makes your summons scale much better. Helps you meet all stat requirements with minimal effort
Cons: Need to have Embers of Rage and deal with gunslingers and sawbutchers.
Nerfed recently to have less uptime, but this shouldn't affect summoner too badly as they can easily retreat and wait for cooldown if needed.
Draconic Will
Pros: Prevents all status effects for 5 turns
Cons: 33% uptime
Spine of the World
Pros: Prevents all physical status effects for 5 turns after one is applied, no cooldown. Synergizes with immunities and items that help you easily cleanse mental effects, such as Mnemonic or Wintertide Phial.
Cons: Only physical effects, recommended to be confusion immune.
Swift Hands
Pros: Very strong prodigy which allows you to prepare for virtually anything and abuse items which can be really strong
Cons: The most tedious prodigy in the game
Windtouched Speed
Pros: MORE GLOBAL SPEED. Stacks well with the Elemental Harmony fire bonus.
Gives more CDR that you probably don't need!
Cons: That's it, a bit boring!
Cauterize
Pros: Provides very valuable oneshot and burst protection
Cons: Need to cast spells, summoner heals and defensive tools may not be enough to make full use of it
Superpower
Pros:
Recently buffed, increases your mindpower based on 60% of your STR, making both you and your summons scale better, additionally makes you hit even harder in melee.
Cons: Pretty much worse than PES for the purpose of this guide, but mentioned for those without Embers of Rage.
Through The Crowd
Pros: Recently buffed to provide its effects to both you and your party members, now gives 3% global speed per friendly up to a max of 15%, and was fixed so detonate works wit hit, a stronger choice than before.
Cons: Will prevent you from building up global speed easily with fire drake's AoE and Harmony, and will render you unable to hurt Jelly with nature's equilibrium which can be a very useful source of heals and equilibrium, not recommended if you plan to make use of those strategies.
Eye of the Tiger
(meh)
Pros: Lowers cooldowns EVEN FURTHER
Cons: Summoner isn't in dire need of lowered cooldown, Master Summoner, Nature's Cycle and Nature's Balance takes care of this well enough. To top it off they have a very healthy talent rotation most of the time. I recommend a more defensive approach instead.
Blighted Summoning
(don't)
Pros: Provides very situational and weak magical skills to your summons, generally underwhelming
Cons: Actually scales with magic, so meeting the requirements with items won't get you much out of it. You also spend a valuable prodigy on making solely your summons better when you need it for yourself.
5) Tips, tricks, equipment, misc.
Summoner is a class that spends most of its time positioning itself optimally and defensively, using terrain to their advantage, therefore movement infusions are heavily recommended. You'll want to build defensively focusing on armor, HP, healmod and resistances, immunities are nice when reachable. For damage types you'll want to look primarily for Fire and Physical boosts, some Cold (for Rimebark) and Nature (if you use spider a lot) on the side can be useful. Mindpower and Mental Crit are good things to have a lot of as they help your summons, they can crit and scale with mindpower. Surprisingly, summons also scale with Critical Multiplier when they do crit, so this is possibly a very relevant stat!
Equilibrium on-hit recovery is useful but is outdone by proper Jelly abuse. On-summon heals from equipment can help your summons live through their duration even in dire circumstances.
By the endgame you can make healthy use of all your summons except hydra, so keep that in mind when looking at the point recommendations. In most fights you'll open with a tank (generally golem) followed by warhound for resistance debuffing, or flamespitter into drake. Using Jelly along with Rimebark will allow you to do good damage while defensively freezing enemies, Jelly will be hit by the friendly fire and recover Equilibrium for you. Turtle will generally be dropped later for AoE heals and tank for a few turns before being turned into %resall by Detonate. You can also use Jelly as a target for Nature's Equilibrium by hitting it yourself for an extra heal. Consider your enemies' resistances and how you want to approach the fight as you use your summons. Make sure to read up on Grand Arrival and Detonate on their tooltips since they're both things you rely heavily on, I mentioned the more important effects but won't mention them all to avoid bloat.
Track is VERY GOOD on summoners when they can find it, not to scout like crazy, but to keep an eye on how dangerous fights are going without having to be in a bad spot. I had the talent and an item with track on it on insane and it wasn't enough at times.
Summoner is a class that can and should make good use of charms and artifacts with activable effects, which generally have a separate cooldown but still affected by Charm Mastery.
A few notable mentions I used or ran into in my run:
Look for items like Mnemonic and Wintertide Phial for mental effect cleansing.
Torques and totems for defensive purposes.
Firewall Wands and Scale Mail of Kroltar help you easily manage Elemental Harmony's global speed bonus by hitting yourself with weak fire damage.
Rod of Spydric Poison scales well thanks to PES and makes use of Jelly-kun's nature res lowering.
Aletta's Diadem works wonders with Charm Mastery and Summoner, can be used twice in a row before having to wait for a recharge, then a few turns until it has enough energy to be used again. Can hit things even while behind your summons, Confusion and Brainlock are really strong.
Eden's Guile, Boots of the Hunter, and Wanderer's Rest. Eden's Guile helps you stack global even higher which gets ridiculous at some point, and it scales with CUN very well. Boots of the Hunter and Wanderer's Rest offer some extra much-needed on-demand mobility.
Amethyst of the Sanctuary can provide an on-demand damage shield. Thermal Focus provides some very nice Cold and Fire boosts for your summons.
Mindstars of Sand enable you to use burrow, which works really well on some maps when coupled with movement infusions. They also provide physical boosts for your melee summons.
Amulets of mastery that improve your summoning trees can make a very big difference.
Spellhunt Remnants if you have no runes or spells getting in the way, Gloves of Dispersion otherwise. EXTREMELY NECESSARY, my last fight took literal hours because I lacked these, and I scraped by at times. Summoner has no way to remove sustains otherwise.
There's a lot to add to that list but they're a few examples of things you can make heavy use of, try to find your own!